Hello! My name is Charlie Oginni and I am a Production Runner at Sky News and Sky Entertainment and a Freelance Presenter. However, I wasn't always a Production Runner at Sky and a Presenter because I was also a young child who didn't know what he wanted to do with his life, plus it would be weird if I was doing these things from birth!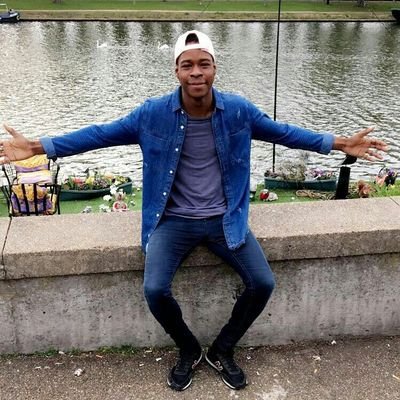 I remember specifically not knowing what I was interested in for a career, I knew I enjoyed communicating with people and entertaining people but I didn't think there was any career for me. I also had dyslexia as well which left me even more confused. Long story short I took a gap year after my first year of university to 'find myself' (well mostly watching Netflix and YouTube). But in this gap year I learned how to think and I mean really think. I used my spare time to write every single thing I thought I was interested in, every school subject and every extra activity outside of school. I also built up a collection of notepads filled with possible ideas and plans of what I could do (one being my YouTube channel) and I quickly discovered that spending time coming up with ideas and plans of positive things to do with your life is not only one the most important things you can do but also one of the most enjoyable and fun things you can do.
I became a volunteer at Primary Futures (part of Inspiring the Future) because this amazing organisation allowed me to venture off to different schools and share this idea with students. Primary Futures allows me to help young people by being able to have an honest chat with the students and talk about issues not normally brought up in class. For example, my last visit with Primary Futures was a really encouraging one for me because I had one of the primary students ask me if she knew what she wanted to be (like for instance an actress) and someone from her class told her she could not do that, what should she say and do? Honestly, from all the questions I had received that was one that really hit home. It hit home because it was something I have dealt with and I'm sure a number of young people go through every day. Being able to tell this young but surprisingly bright student that her opinions and her opinion alone were the most important and that what would make her to be whatever she wanted to be was her opinions of herself and not what others thought was a real winner for me.
I would most certainly urge anyone who has the flair for, the passion and something share to give back to join Inspiring the Future and its Primary Futures campaign so that young people can have more a chance to live out their dreams.